Business process
Business process
Quality Control Policy: Quality first, full participation, customer satisfaction, and continuous improvement.
Hite established the quality management system led by the quality committee, which covers all of the links, including the R&D, sourcing, manufacturing and services;
Independent products testing department, from the customer's perspective, based on the relevant international standards, national standards, and industry standards, by using of the comprehensive test methods to ensure the development quality.
International supply chain, strict supplier's managements and incoming material quality certification, all of these procedures ensure the quality of incoming material;
With the advanced quality equipments, manufacturing department can ensures the reliability of manufacturing process.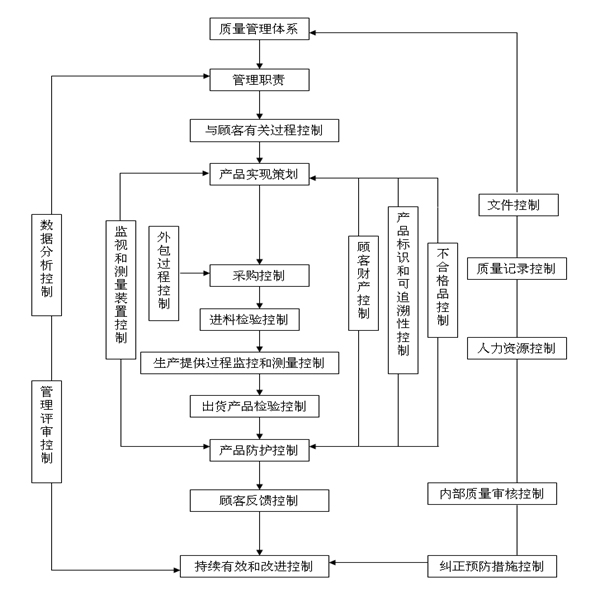 Quality control flow chart.